Unique Wedding Menu You'll Love: Calligraphy on French Doors
Tomorrow (Valentine's Day) I kick off my 2018 Wedding Season! I couldn't be more excited for the incredible year to come and the amazing couples I have the privilege to know and work with!
And to kick off an amazing year, I saw tonight that a Calligraphy Installation I designed for an amazing couple was featured on Martha Stewart Weddings! What an incredible honor!
Melissa and Jason had me hand-letter their seating assignments on one side of the doors and their menu on the other! I had created a similar design for another couple (Jake and Makinzie) a year before! Jake and Makinzie were the original inspiration for a Door-Based Installation! They met "knocking on doors" and we knew this unique love story had to be incorporated into their wedding day. One trip to a salvage yard (and lots of paint-stripping and repainting) later, and these gorgeous doors became a beautiful, unique feature perfect for weddings!
Funny story about Melissa and Jason's calligraphy installation... I did it upside down the first time! The night before Melissa and Jason's wedding I noticed that I had flipped the doors upside down and the slightly thicker bases of the doors were at the top. Yikes! I had to quickly clean and re-letter the doors, but it was all worth it in the end!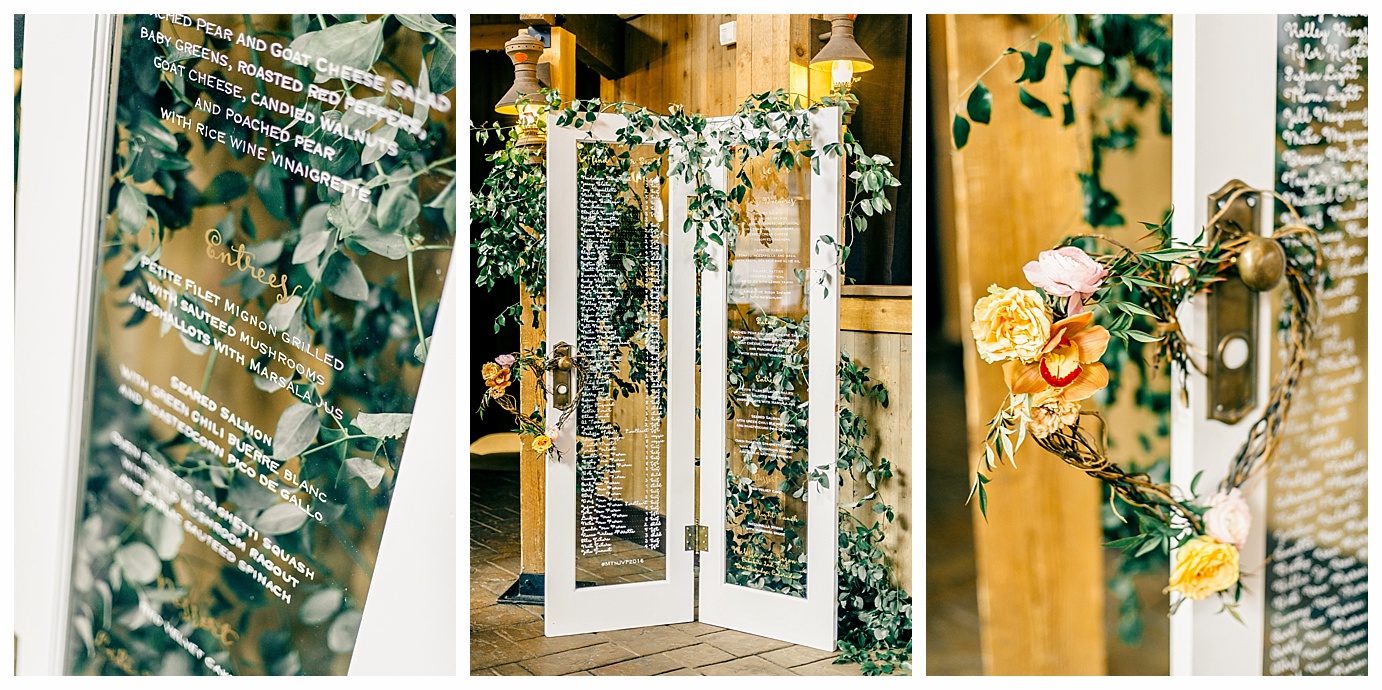 I love designing and creating these french door calligraphy installations for couples on their wedding days! They can be completely customized! I have had couples include ceremony programs, menus, seating assignments, and that is just the start! What would you put on these doors for your wedding day? What type of lettering would you use: script, sans serif, serif?
Photos by:
Autumn Cutaia Photography
Sara Lynn Photography
Chandler Kim Photography
Meghan Shaw Photography